Current offers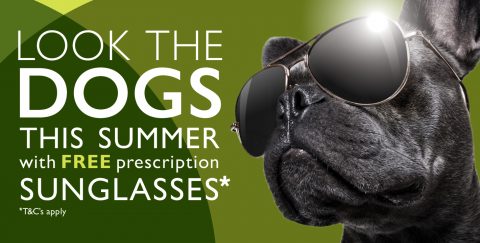 Get a FREE pair of prescription sunglasses when you buy a pair of glasses (t&c's apply*).
We have a stunning range of sunglasses available so it's the perfect opportunity for you to get ready for a stylish summer while protecting your eyes at the same time.
Wearing a good pair of sunglasses is just as important as applying sun lotion. Here's why.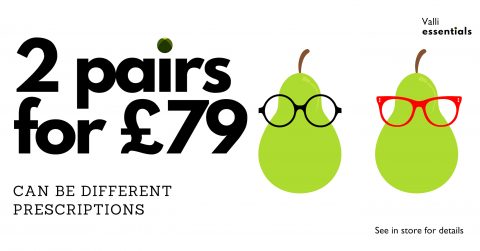 We are delighted to introduce our Valli Essentials range.  This is our entry level range of spectacles designed for people looking for great quality glasses without the designer price tag.
Do you need a pair for distance and a pair for reading? Do you require a spare pair? Are you a varifocal wearer who needs a simple reading pair? Then this range is for you!  Choose 2 pairs of glasses including single vision lenses for £79.
For patients entitled to an NHS voucher then this range is completely free of charge.
Quality doesn't cost as much as you think.
Pop into your nearest Valli Opticians practice for more details.