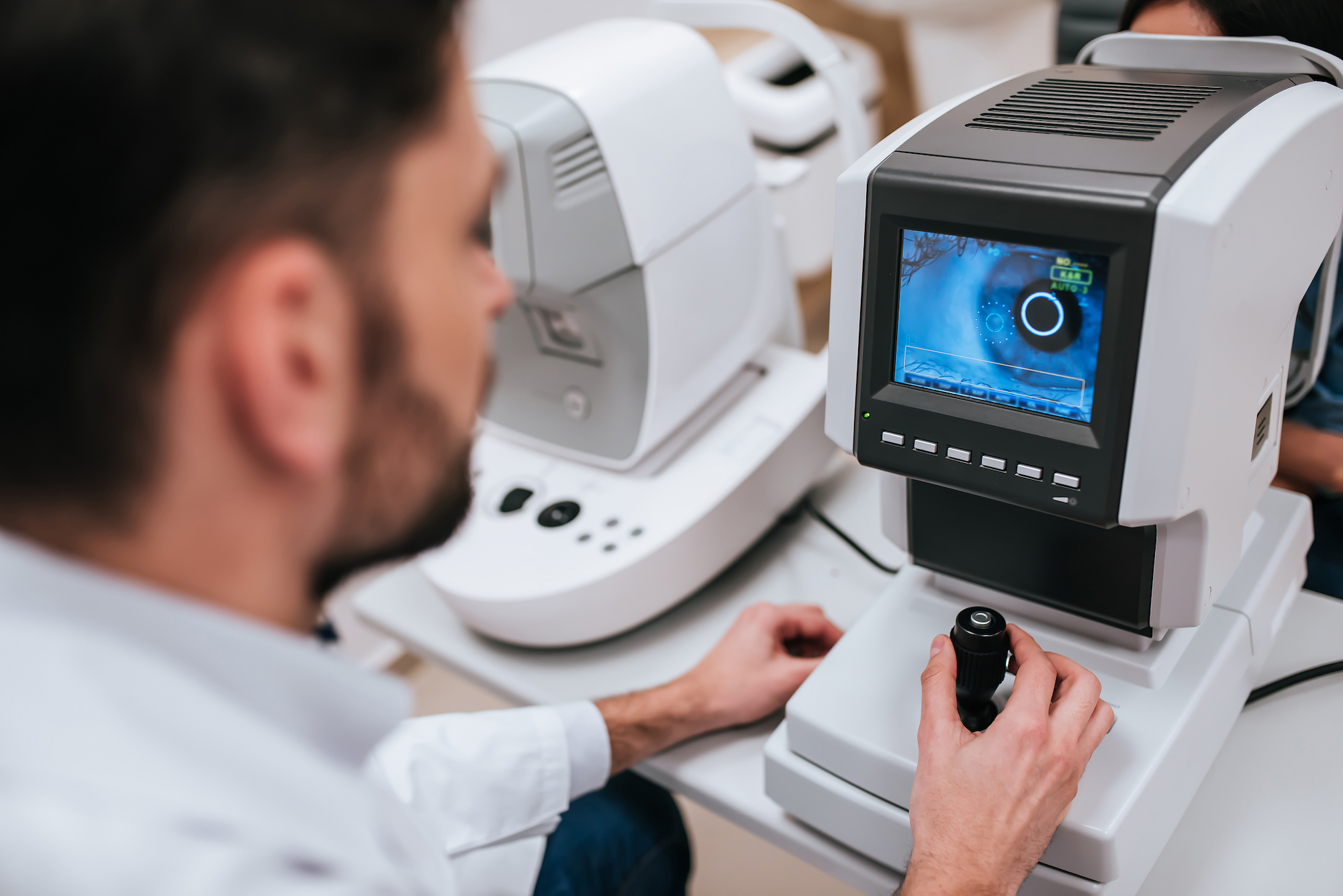 We believe in keeping the community healthy and helping them to live well. Our standards are high and we deliver exceptional service. As we are a community based Opticians, you are likely to see the same face each time and get to know the staff in the practice and your experience will be altogether more relaxed, attentive and enjoyable.
Our eye tests take 45 minutes and we carry out a comprehensive examination of your eyes, vision and health. We don't rush our patients and want them to enjoy the whole experience of having their eyes looked after by a caring, customer focused organisation.
Our Optometrists' are highly skilled individuals, hand picked as they fit the company ethos and values. Our tailored eye tests will meet your individual needs and as well as checking your vision, can identify eye conditions including the early onset of glaucoma, cataract, age-related macular degeneration; and health conditions such as high blood pressure, high cholesterol, diabetes and multiple sclerosis.
OCT and Retinal Imaging
We are able to offer retinal imaging and OCT (Optical Coherence Tomography) eye scans. This allows us to see all the layers of the eye and can detect certain eye conditions and health issues before symptoms are even present, and in some cases up to 5 years earlier. Please ask for more details when booking an appointment or click here OCT (Optical Coherence Tomographer).
NHS Eye Test
If you qualify for a free NHS eye test, not only can you have your test at your local Valli practice but it will be just as long and thorough as all our other eye tests. You can pay a small fee and upgrade to having a retinal image or OCT.
You're entitled to a free NHS sight test if you:
 are under 16
are 16, 17 or 18 and in full-time education
are 60 or over
are registered as partially sighted or blind
have been diagnosed with diabetes or glaucoma
are 40 or over and your mother, father, sibling or child has been diagnosed with glaucoma
have been advised by an eye doctor (ophthalmologist) that you're at risk of glaucoma
are a prisoner on leave from prison
are eligible for an NHS complex lens voucher – your optician can advise you about your entitlement
You're also entitled if you or your partner – including civil partner – receive, or you're under the age of 20 and the dependant of someone receiving:
Income Support
Income-related Employment and Support Allowance
Income-based Jobseeker's Allowance
Pension Credit Guarantee Credit
Universal Credit and meet the criteria
If you're entitled to or named on:
a valid NHS tax credit exemption certificate
a valid NHS certificate for full help with health costs (HC2)
an NHS certificate for partial help with health costs (HC3) may also get help with the cost of a private sight test.
Emergency Eye Care
If you have sudden new problems with your eyes, such as red eye, vision change, itchy eyes or sore eyes, we are here to help. We provide NHS-funded ocular emergency appointments and this service is free of charge. instead of contacting your GP, the pharmacy or the hospital A&E, please get in touch with us.
To book an appointment or find out more please contact us.