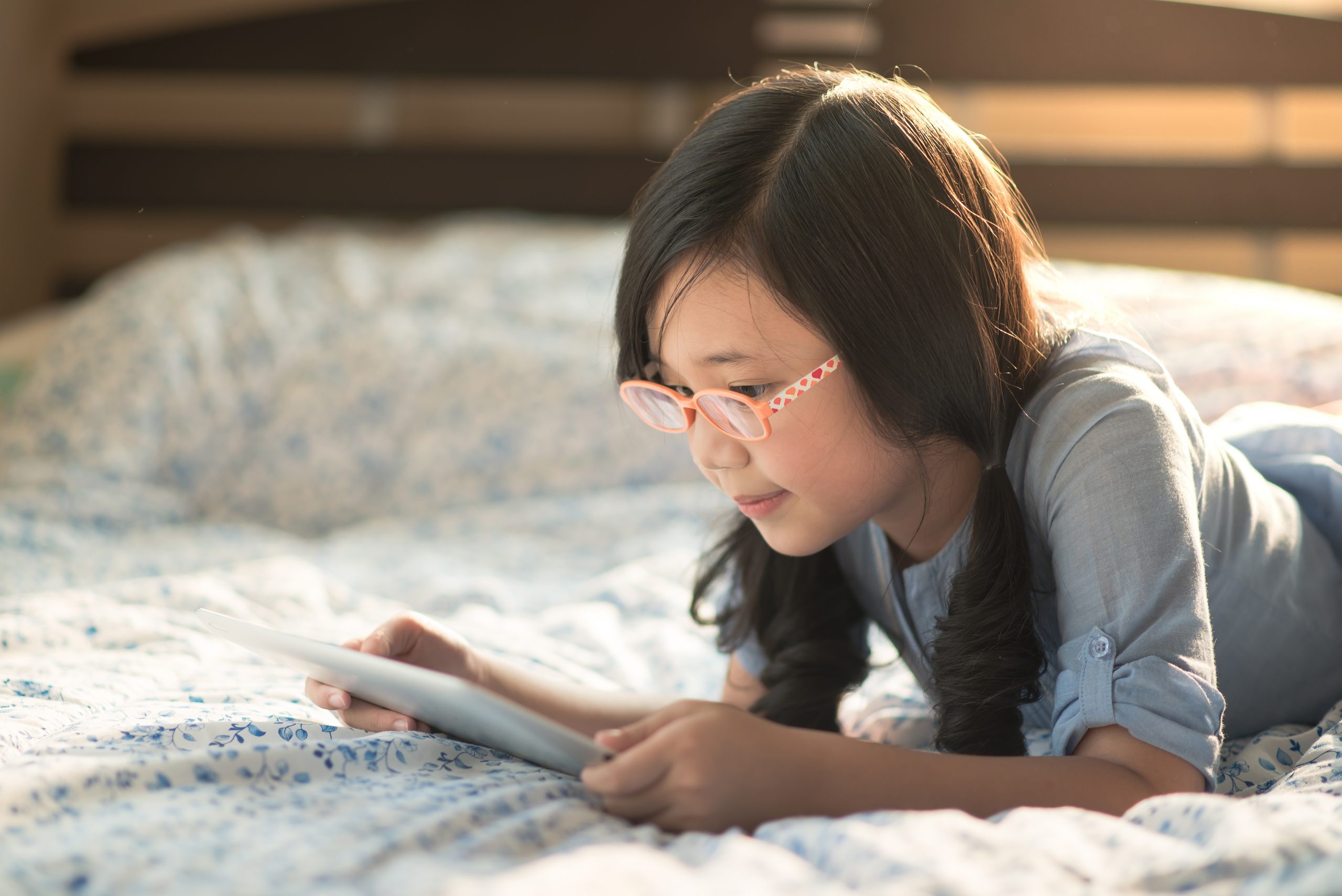 What is short-sightedness (myopia)?
Short-sightedness (myopia) is a very common eye condition, affecting 1 in 3 people in the UK. It is where you cannot see things far away clearly. It's usually corrected with glasses or contact lenses.
Short-sightedness usually starts in children from age 6 to 13 but can also start in adulthood.  Signs include difficulty seeing at a distance, sitting close to the TV or digital device, getting headaches, or rubbing the eyes a lot.
Short-sightedness often runs in families and if left untreated can continue to get worse until the eye has stopped growing, which for most people is at 20 years of age, leading to lasting vision problems.
There is however a new lens to treat myopia in children.
Introducing MiYOSMART – an innovative lens
The MiYOSMART spectacle lens is based on revolutionary Defocus Incorporated Multiple Segments (D.I.M.S.) Technology.  With this technology, the lens provides a full vision correction and has a ring-shaped treatment zone to slow down myopia progression. The combination of the focus zone and treatment zone provides clear vision and manages myopia simultaneously.
Designed to suit an active life
MiYOSMART spectacle lenses have an easy-to-clean anti-reflective, durable coating. With MiYOSMART's Eye Shield, youngsters get the added assurance of an impact resistant material and UV protection.
Peace of Mind Guarantee
If a child's myopia progresses -0.75D or more in 12 months, we will replace 1 pair of lenses at no charge.
Warranty Offer
One month "no quibble" peace of mind guarantee will now cover both non tolerance and scratching.
Further 11-month scratch warranty – 50% discount on one pair of lenses replaced due to scratching.
Other Terms & Condition apply – ask in branch for more details.
To find out more about the MiYOSMART lens, please speak to your local branch.
To book in for an eye test, click here.