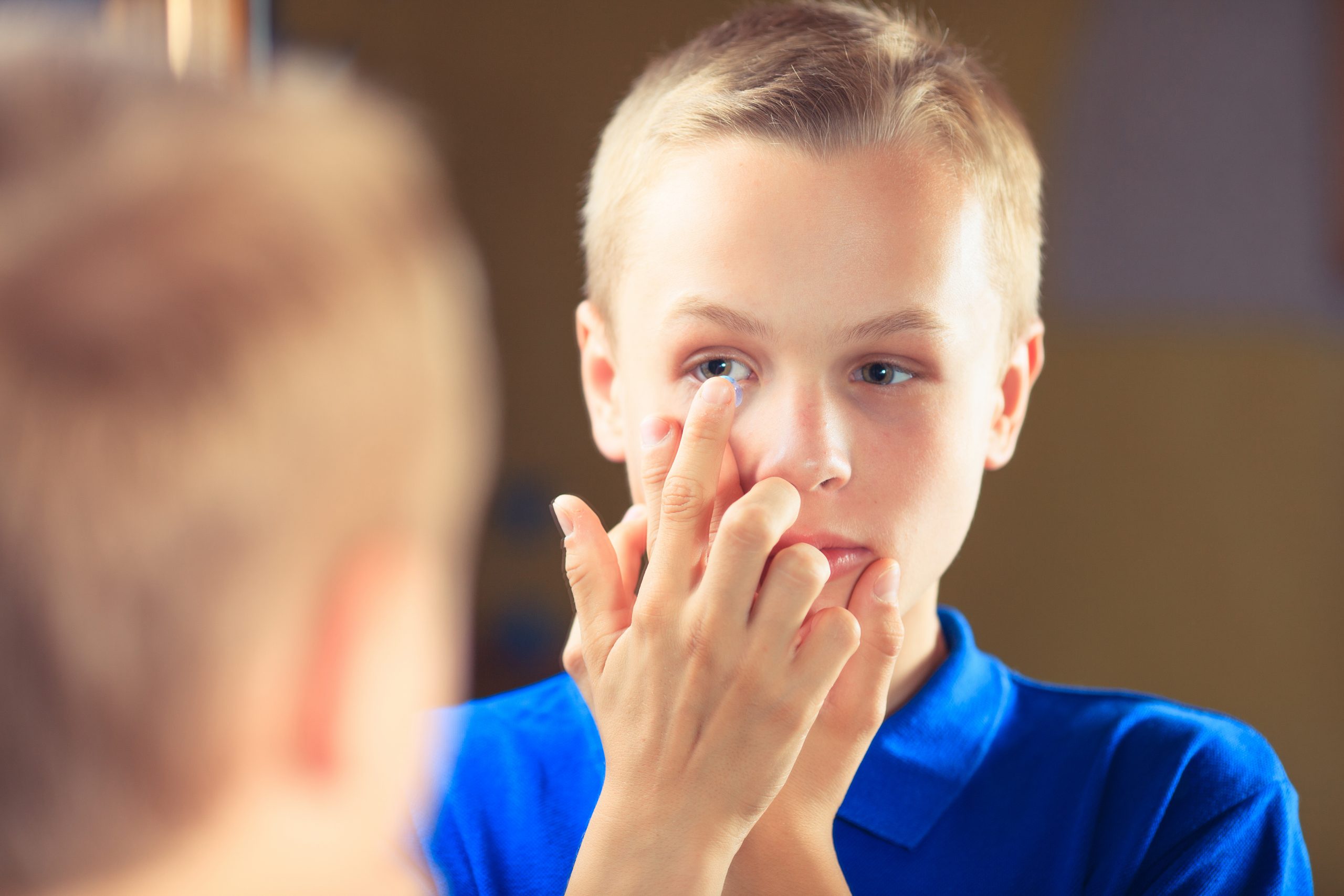 At Valli we have always been industry leaders when it comes to caring for children's eyes. That is why every year, we give talks in schools to raise awareness of eye health in children.
Like adults, most children are suitable for contact lenses and if your child needs them, there is no better place to find just the right lens, than your local Valli practice. Contact lenses are a great alternative to glasses for children and they are ideal if your child does outdoor activities or plays sport.
Whilst the majority of children would have either daily or monthly disposable contact lenses, our optometrist will recommend only the best possible solution for your child or teenager. We will take our time and guide you through the whole process one step at a time.
Myopia Control
Award winning lenses, MiSight® 1 day contact lenses for children, are a breakthrough in contact lenses technology and have a special optical design which may help to slow down the speed at which myopia (short-sightedness) progresses. Simply put, if a child is short sighted, they may need a stronger prescription as they continue to grow. However, introducing MiSight® 1 day at an early stage may help to slow down prescription changes.