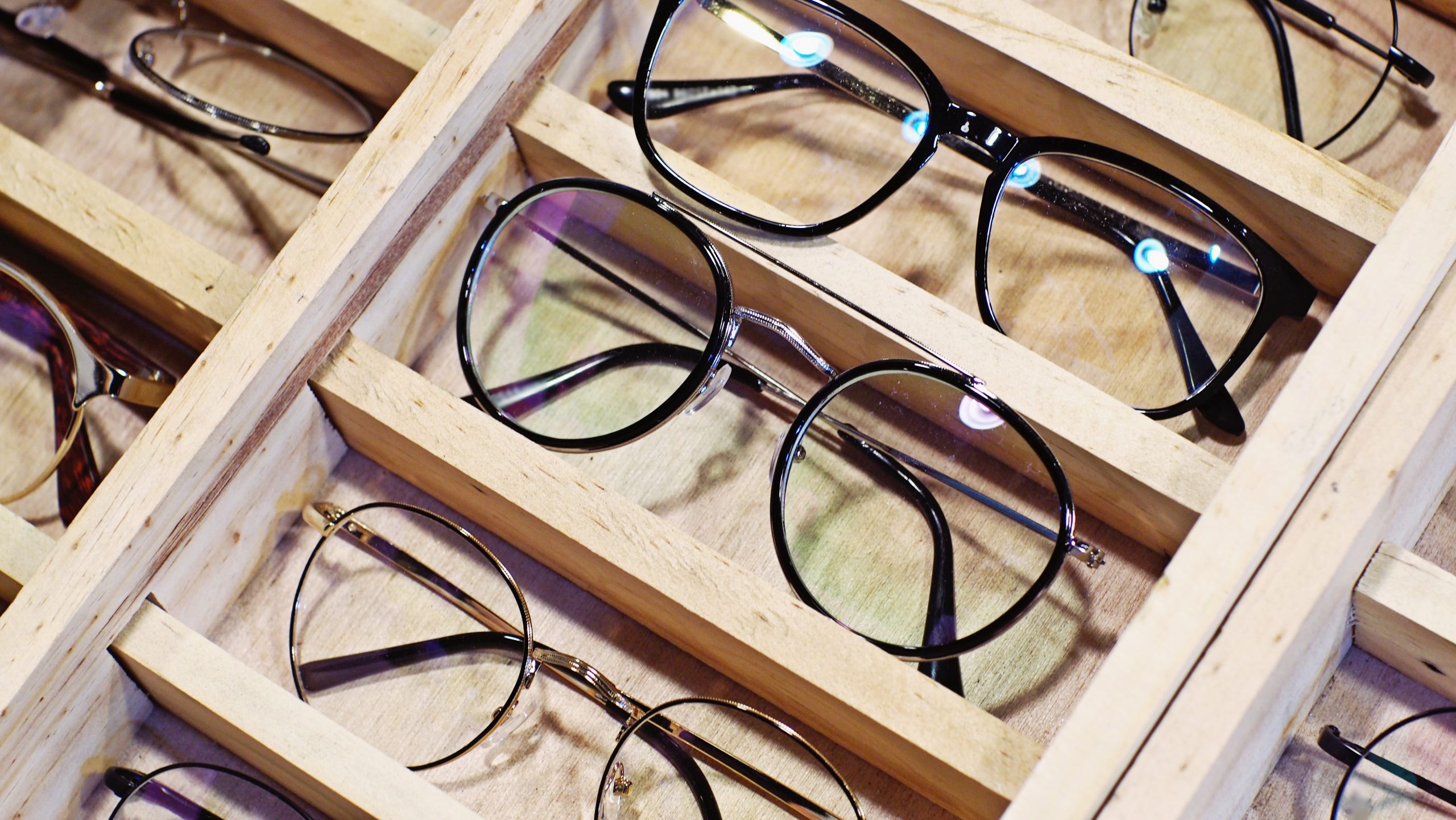 With the near endless amount of frame styles, shapes and sizes, it can be rather daunting to choose a pair of spectacles to do the job as intended, look good and feel comfortable.
Here are a few pointers that we hope will help you make the right choice when choosing your next pair of glasses:
1. Proportion and Fit
You want a frame to fit in proportion with the rest of your face – if you have a small face don't pick large glasses! The correct bridge design for the nose is important for a comfortable fit whether it's an adjustable nose pad or a fixed type typically used with plastic frames. The lower edge of the frame should not sit on your cheeks and the top edge of the frame should sit similar to your eyebrow position. The width of the frame should be in line with the temporal width of your face.
2. Eye Placement
For both optical and aesthetic reasons, it's always best if your eyes sit at the horizontal centre of the lens. Sometimes your eyes may be positioned in the top third of a frame depending on the lens design needed and the type of frame picked. Try not to pick a frame where your eye position is right in the corner of the frame as this can add weight and thickness to the lens.
3. Face shapes
As we all have different faces shapes, the following information will give you an idea of which frame type will enhance your looks:
Square Face: Rectangular frames with rounded edges will soften a square jaw. Also look at oval or round frames.
Round Face: Angular, rectangular frame styles will help make your face look slimmer and help elongate the appearance of your face.
Heart Shaped Face: Faces with a narrow chin and a broader forehead suit an aviator frame style. Rimless styles that are not too bulky are also a good choice.
Oval Face: Frames that are thicker or darker on top are a good choice. Avoid narrow, boxy styles.
4. Frame Colours that Match your Skin Tone
Skin Tone can be a factor when deciding which type of colour your frame should be. Warm skin tones suit brown shades, light tortoise and gold frame styles. Try to stay away from colours which are too contrasting. Cool skin tones are best with colours like black, silver, purple, mauve and generally colours which are good for highlighting your features. Avoid washed out colours .
5. Frame Materials
There are lots of materials and colours available which will compliment your features. Materials like PVC and Titanium are mostly hypoallergenic and are feather-light. Stainless Steel materials are very strong. Acetate frames are lightweight and come in a variety of colours.
At Valli, we will help you find a frame that will fit you comfortably, look great and give you THE WOW FACTOR!