A Day At The Movies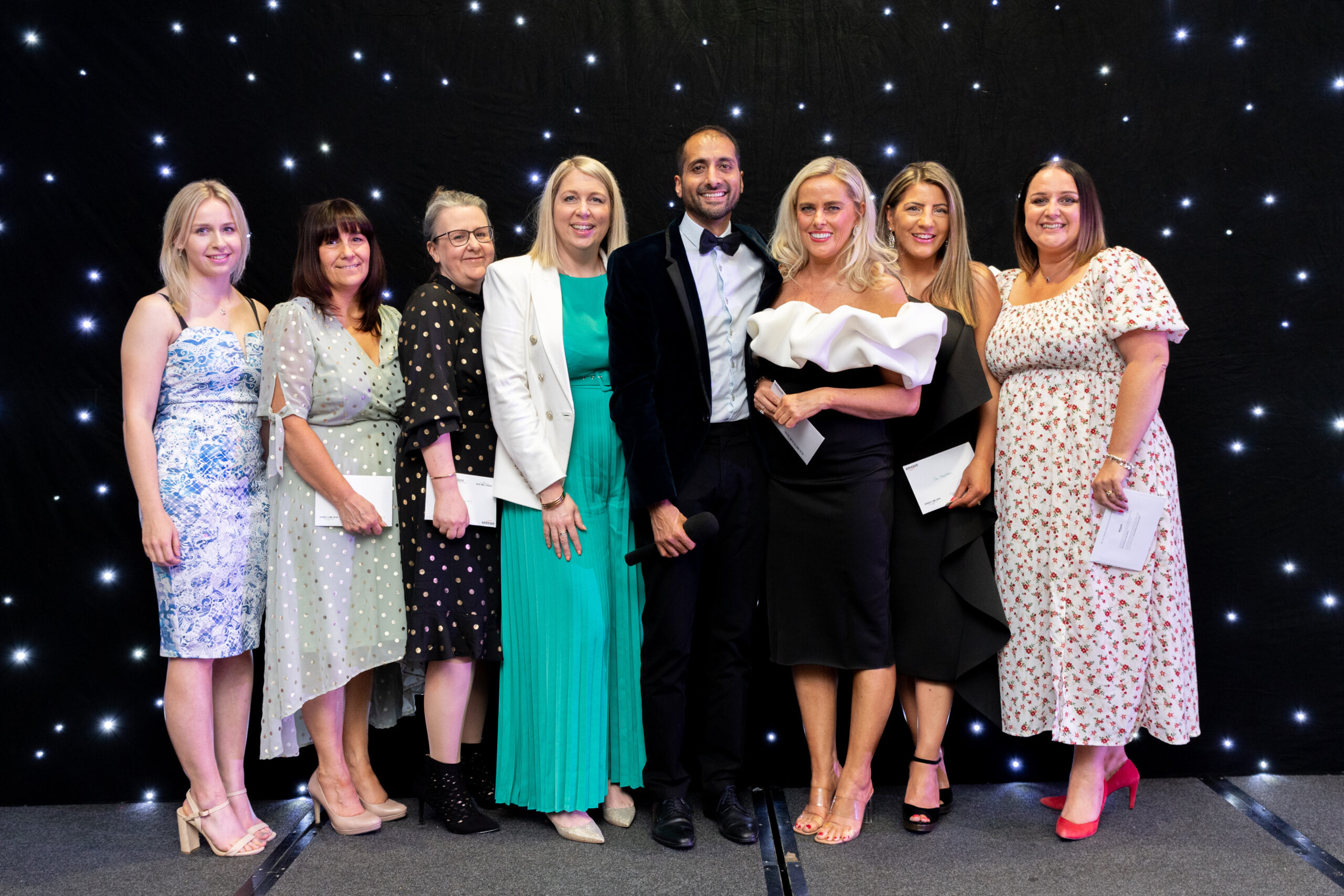 On Saturday 11 June, we held our annual staff conference and awards at the Village Hotel Leeds South.
This year, the fun-packed theme was 'A Day At The Movies' and all staff got into the spirit of the day and came dressed as their favourite TV or film character.  Stars who made an appearance included Mrs Doubtfire, Buzz Lightyear, a Minion, Ali G, Batman, Pirates of the Caribbean, Daniel LaRusso, Maverick from Top Gun, Patsy and Eddie from Ab Fab, Venom and many more.
The event was all about hearing and was delivered by our wonderful friends at Oticon – Alison Stone, Caroline Hart and Matthew Walmsley, with the help of our team of Audiologists. The morning sessions were named 'Aveng-ears – The Age of Oticon', and the afternoon sessions 'The Sound of Music'. They co-ordinated the day and through a series of talks, practical sessions, quizzes, and creative tasks, ensured the staff were entertained whilst being educated.
The staff awards in the evening, 'The Golden Lobe Awards', was sponsored by Hoya Lens UK and The Body Doctor UK, and was presented by the very entertaining John Danbury – Magician Extraordinaire. A big thank you to Mark Flynn Photography for his usual high-quality shots.
A special mention and huge thank you to the Valli team. We are so lucky to have such a great group of people. Not only are they super-talented but they are prepared to let their hair down and have fun too. It was a memorable day full of laughter.