Buying glasses online vs from your local optician. An honest comparison.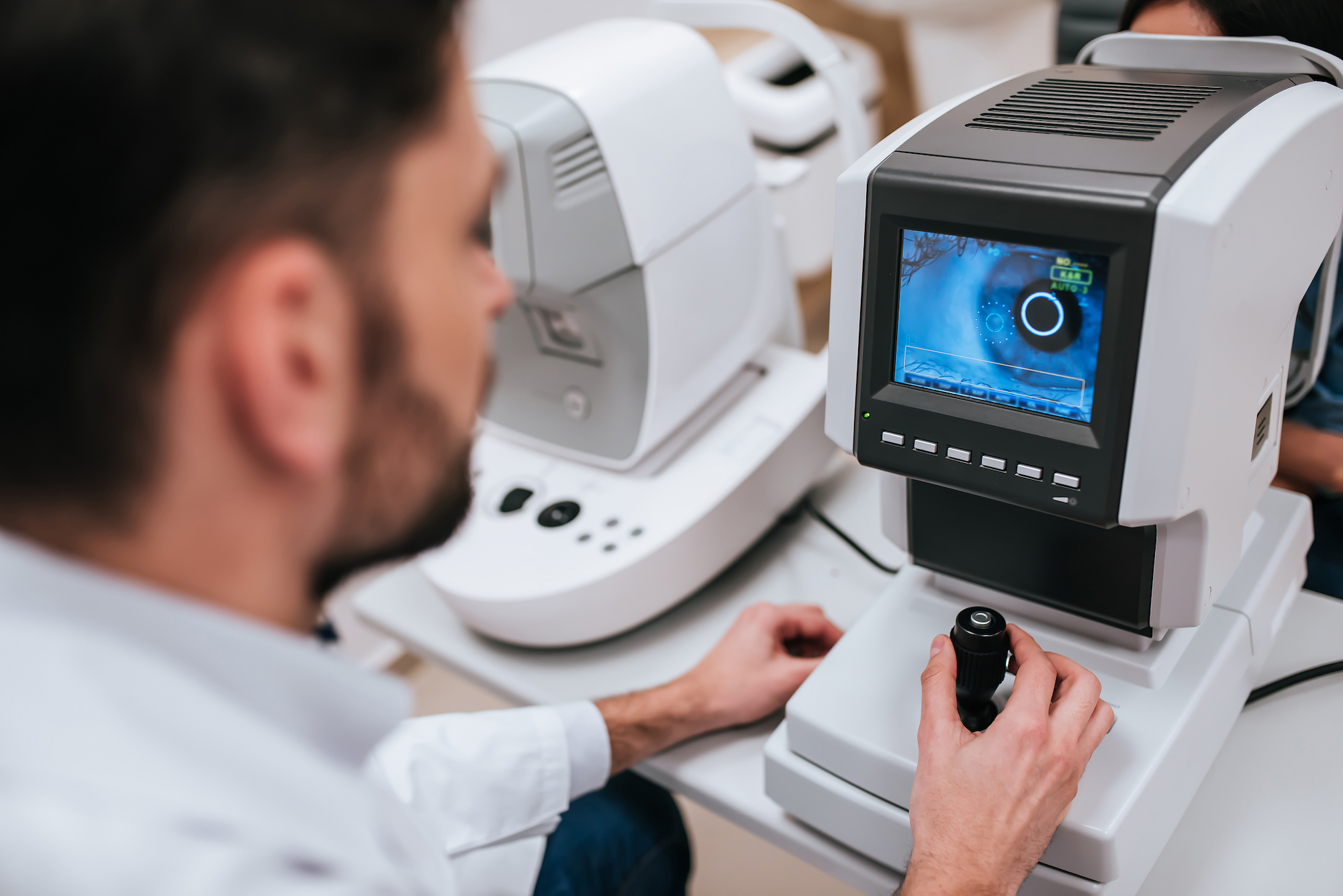 by Steven Whittaker, branch manager of A.J. Spurrett Opticians, Blackburn
With the world's economy in crises almost everyone is being extremely savvy with their hard-earned pennies.  Gone are the days of walking into a shop and expecting that the price on the ticket is the 'best' price.
In fact, most of us, including myself, no longer bother trailing around the local high street to find the things we need, and why should I/we bother?
I can sit in my PJs, in the comfort of my own home with my phone in one hand and a brew in the other casually perusing the world wide web for anything my heart desires. Whether it be the basic essentials like bread and milk, or a life size replica statue of Tim Minchin wearing a clown costume I can find it, compare the price of it and have it delivered to me the next day. Zero hassle.
The same can be said about spectacles. Or can it?
I often get asked;
"Can I buy my frames online?"
"If I buy my frames online, will you put lenses in?"
"Why are frames cheaper online?"
I could go on. But I won't.
The answer to all the questions is yes.
Yes, you can buy frames online…
Yes, we can put lenses in them if you do…
And yes, unfortunately for us, some frames are cheaper online…
But should you buy them online? In my opinion NO! (and not because I work in an opticians).
Buying an optical frame is not as easy as it sounds. Buying an ophthalmic frame is not like buying any item of clothing or a pair of shoes. Not only do they have to fit properly and be comfortable (or you simply won't wear them) frames need to sit in a specific way in order for you to see at your best. This has to be measured. If this is incorrect you won't be able to see properly. It is as simple as that.
When you buy frames from an optician the dispensing optician should take into account a number of fitting rules before your order is complete.
I like to use the B.E.S.T fit rule.
Bridge. Whether it is a metal, plastic or rimless frame it is important that the bridge is fitting correctly. If the frame has nose pads on arms they need to be fitting flat to the bridge of the nose causing no 'shadows' or it will be uncomfortable and leave red marks. The same applies to a moulded bridge of a plastic frame. This must be fitting closely to the bridge shape with no gaps.
Eyes. Are your eyes in the centre of the lens? If they're closer to the nasal sides of the frame the frame is too big. If they're closer to the temple sides of the frame the frame is too small. Also, the eyes being central in the lens will improve the overall cosmetic finish of your glasses should your prescription be more complicated.
Sides. Are the sides or arms of the frame too long or short? The sides of your frames should reach the ear point and then start to bend at nice 30-40 degrees angle around the ear.
Temples and Tilt. Frames should fit properly to the side of your head. If the temple width is too small it will result in tramlines or indentations in the side of your head.
If too wide obviously the frames will keep on slipping down your nose. All spectacle frames sit at an angle on your face. This tilt has to be correct in order to achieve best vision and comfort. This is particularly important if you wear varifocals.
These are just four basic rules to follow when buying an ophthalmic frame.
There are many more things that should be checked and measured before buying frames, none of which can be done when ordering online.
So, although being fitted for your glasses in an optician's may take longer, it will be done properly.
Don't settle for anything less than the B.E.S.T when buying your frames. Your vision is important, don't take it for granted.