COVID-19 CORONAVIRUS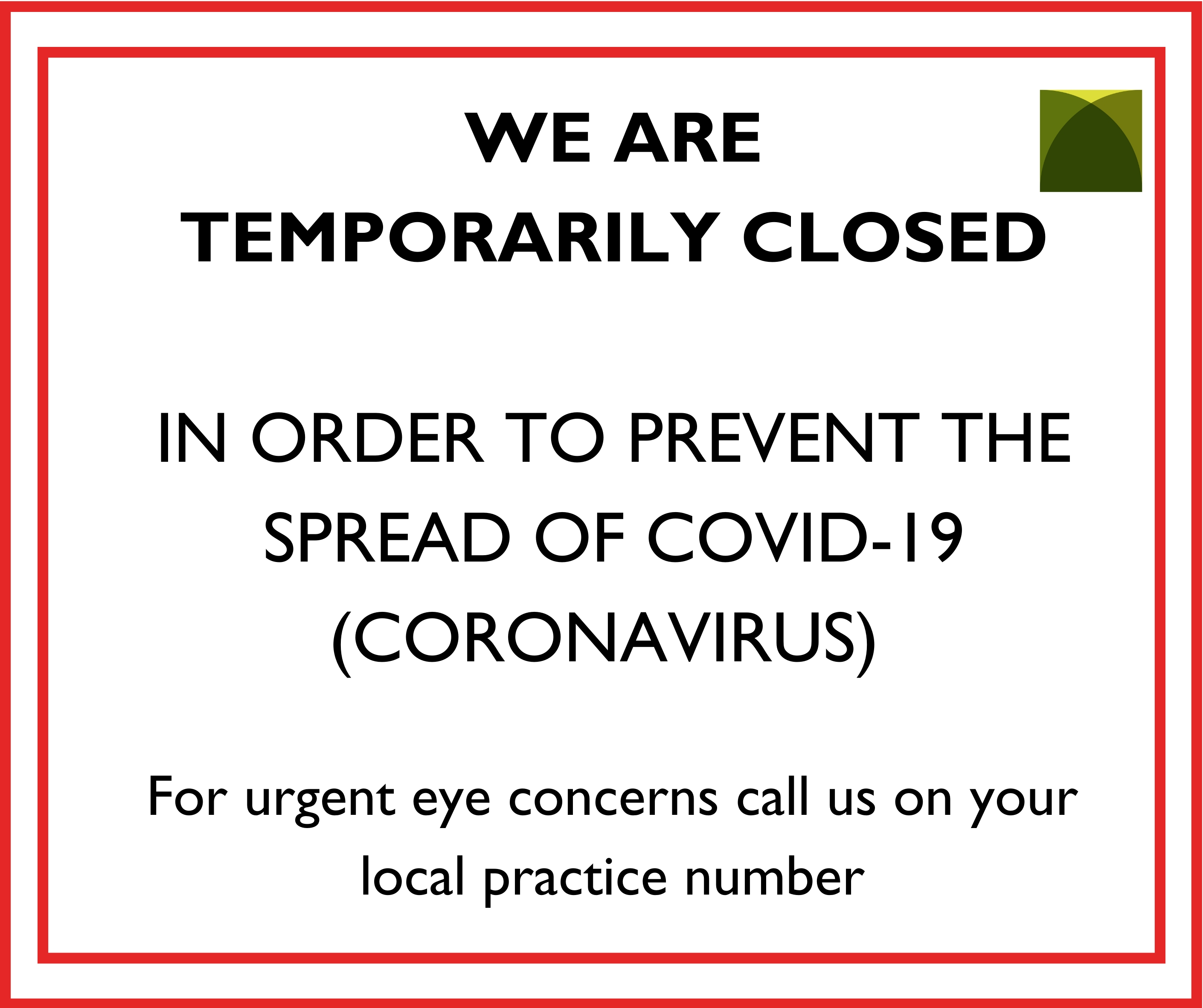 We have made the decision to close our doors to patients coming in to our practices. This is to ensure that public and staff safety is our number one priority.
We will continue to provide a telephone consultation service for anybody who has an urgent eye problem. This could be related to a sudden eye health issue such as loss of vision, sudden change in an eye health condition or loss of glasses or contact lenses required to fulfil every day tasks. For anything of this nature, please call your local practice and one of our optometrists will be ready to assist you.
Within the past week, we have endeavoured to contact all our patients and offer additional contact lenses and have tried our hardest to get spectacle orders completed and delivered to patients who need the most. If you are one of the ones we have not been able to get hold of, please call us. We will do our best to help you.
We are still here on all our social media outlets such as Facebook, Instagram and Twitter. We are also available on the telephone or via email.
We will also try to keep you guys smiling. In the meantime, stay safe, stay home, save lives!