Essential and Urgent eye care services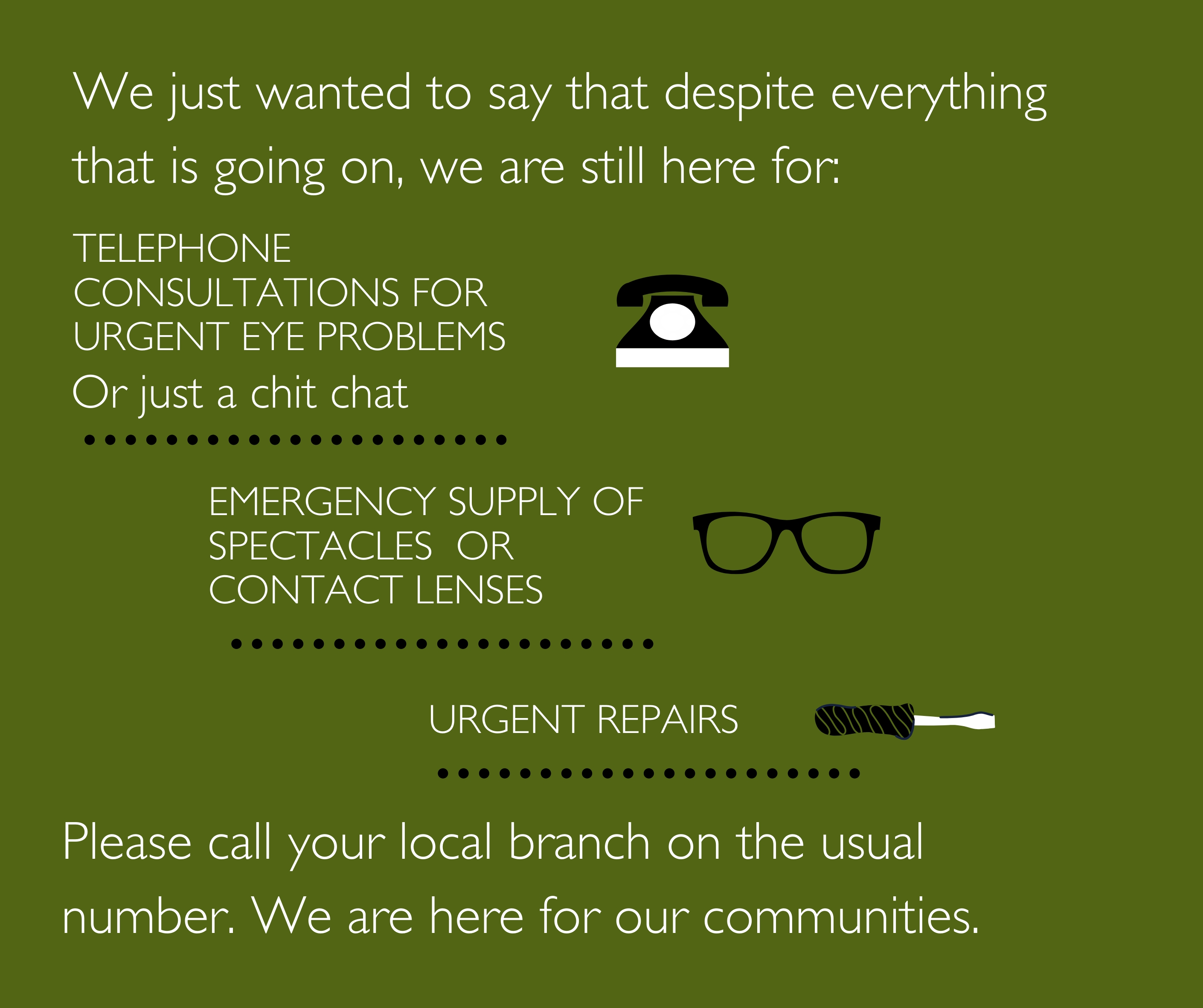 We are still providing urgent and essential eye care at our practices. As advised by the College of Optometrists, to prevent the need for patients to attend the practice in person, we are carrying out remote consultations to triage symptoms via telephone or video link up with patients. Where absolutely necessary, we are still providing face-to-face consultations.
Essential eye care includes but is not limited to appointments for patients who would not normally be considered to be emergencies, but where, in the practitioner's professional judgment, a delay in an examination may be detrimental to a patient's sight or wellbeing. This may include where patients have broken or lost their glasses or contact lenses and need a replacement pair to function.
Urgent or emergency eye care is for e.g. red eye, contact lens discomfort, foreign object, sudden change in vision, flashes and floaters which might suggest detachment etc., or where the patient has been advised to attend a practice by NHS 111 or another healthcare professional for urgent eye care.
Please call us on your local practice number if you think we can help you.