University Valli Opticians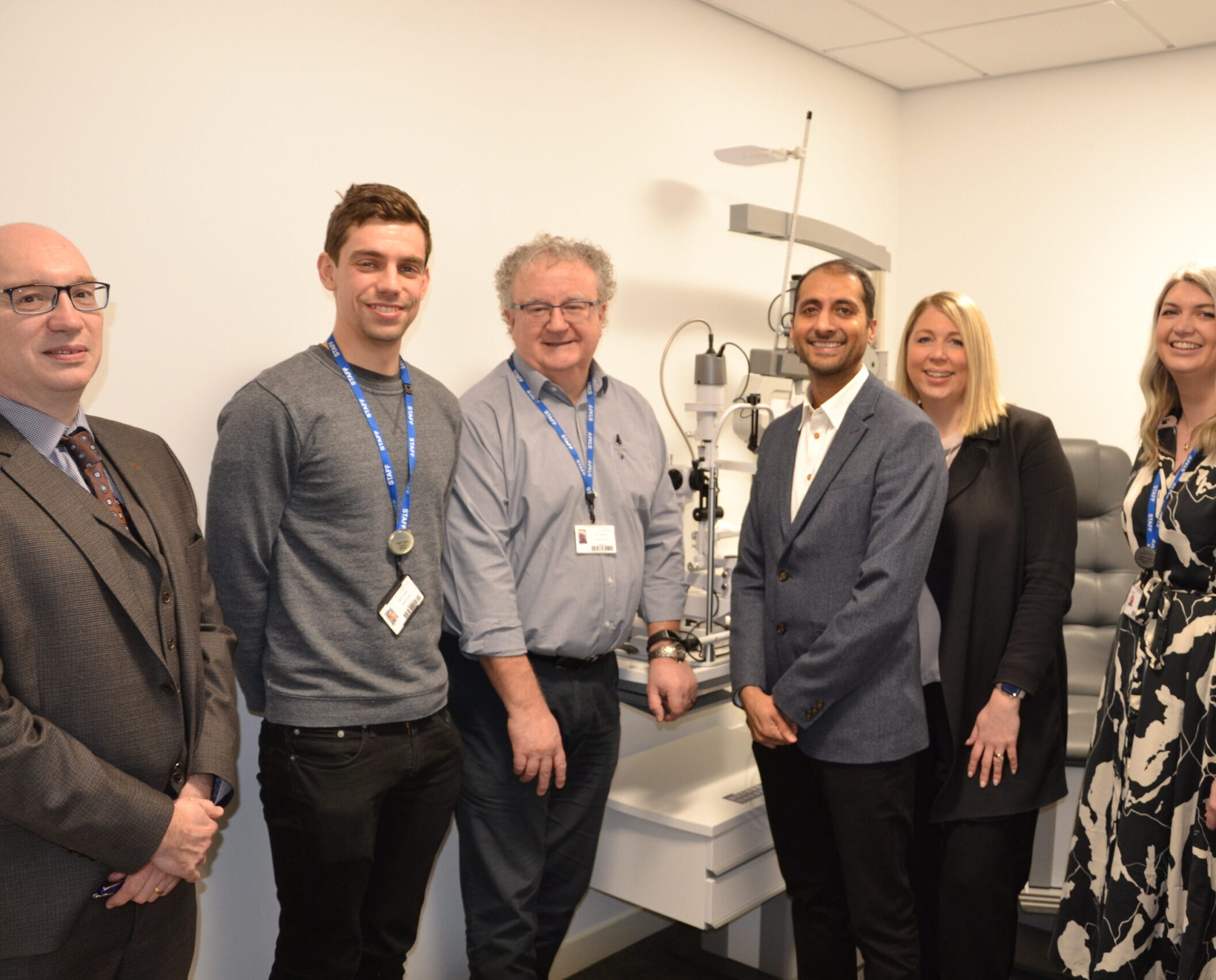 Valli are opening a new eye clinic at the University of Huddersfield, which will be available to the public, University staff and students, after a new partnership was finalised between the University's Optometry department and Valli Opticians. 
This unique enterprise collaboration, thought to be the first of its type in optometry education in the UK, will operate a full scope eye clinic. University Valli Opticians as the clinic is known, will offer a full optometry service to the public including eye examinations, dispensing for spectacles and contact lenses. A primary purpose of the new clinic is to offer optometry students at Huddersfield an unparalleled experience in their clinical development. 
Moin Valli, Managing Director of Valli said: "At Valli, we are committed to bringing back a sense of care by building long lasting relationships and actively seeking out opportunities to engage with the community through local initiatives.  We are delighted to be collaborating in this innovative way with the University of Huddersfield, which will shape the future of optometry students by giving them substantial real-life clinical and commercial experiences of working in a proper optometry practice.  I believe this is a fantastic USP for the University of Huddersfield BSc (Hons) Optometry course". 
University Valli Opticians comprises an extensive suite of state-of-the-art computerised equipment for eye examinations and specialist vision assessments including imaging equipment. Patients will also be able to choose from a range of contemporary spectacle frames and will be provided with a full fitting and aftercare service. 
Students studying on the optometry programme at the University will gain real world experience working in the clinic whilst being supervised by experienced members of staff throughout.
Professor John Siderov, Head of the Department of Optometry and Vision Sciences said he is delighted Valli will be working with the University to oversee the knowledge enterprise.
"By working together to develop the field of Optometry, University Valli Opticians will benefit the wider community, enhance the student experience as well as provide placement and employment experiences for students," he said.
The Optometry Department actively recruits students onto the programme through UCAS and through the University's Science Extended Degree (subject to achieving the required grades).  This widening participation ensures those who might not have acquired the desired qualifications to join a BSc (Hons) science degree, can still be given the opportunity to study Optometry.
The Department of Optometry and Vision Sciences (OVS) was created in 2019 within the University's School of Applied Sciences. The department offers the BSc (Hons) in Optometry delivered in dedicated, purpose-built accommodation as part of an £18.2 million development. Taking up the whole of the ground floor of the Joseph Priestly (East) Building, students develop key clinical skills aligned with modern optometric practice in purpose built pre-clinical teaching areas before moving to University Valli Opticians for their final year clinics. 
University Valli Opticians will also work closely with Outlookers (previously known as Kirklees Visual Impairment Network), a members led charity organisation for people with visual impairment, that will provide volunteers to come to the clinic for students to work with. University Valli Opticians could also become a possible outpatient's clinic for Calderdale and NHS Trust's ophthalmology patients.  
For more on this, please click on this link here.
To find out more about the amazing work Outlookers do, click on this link here.
Picture shows from left to right: Dean of Applied Sciences Professor Michael Ginger, Lecturer in Optometry Robin Clayton, Head of Department of Optometry Professor John Siderov, Directors of Valli Opticians Moin Valli & Rachel Valli and Clinic Manager (undergraduate clinics) Caroline Daniel.