University Valli Opticians Open For Business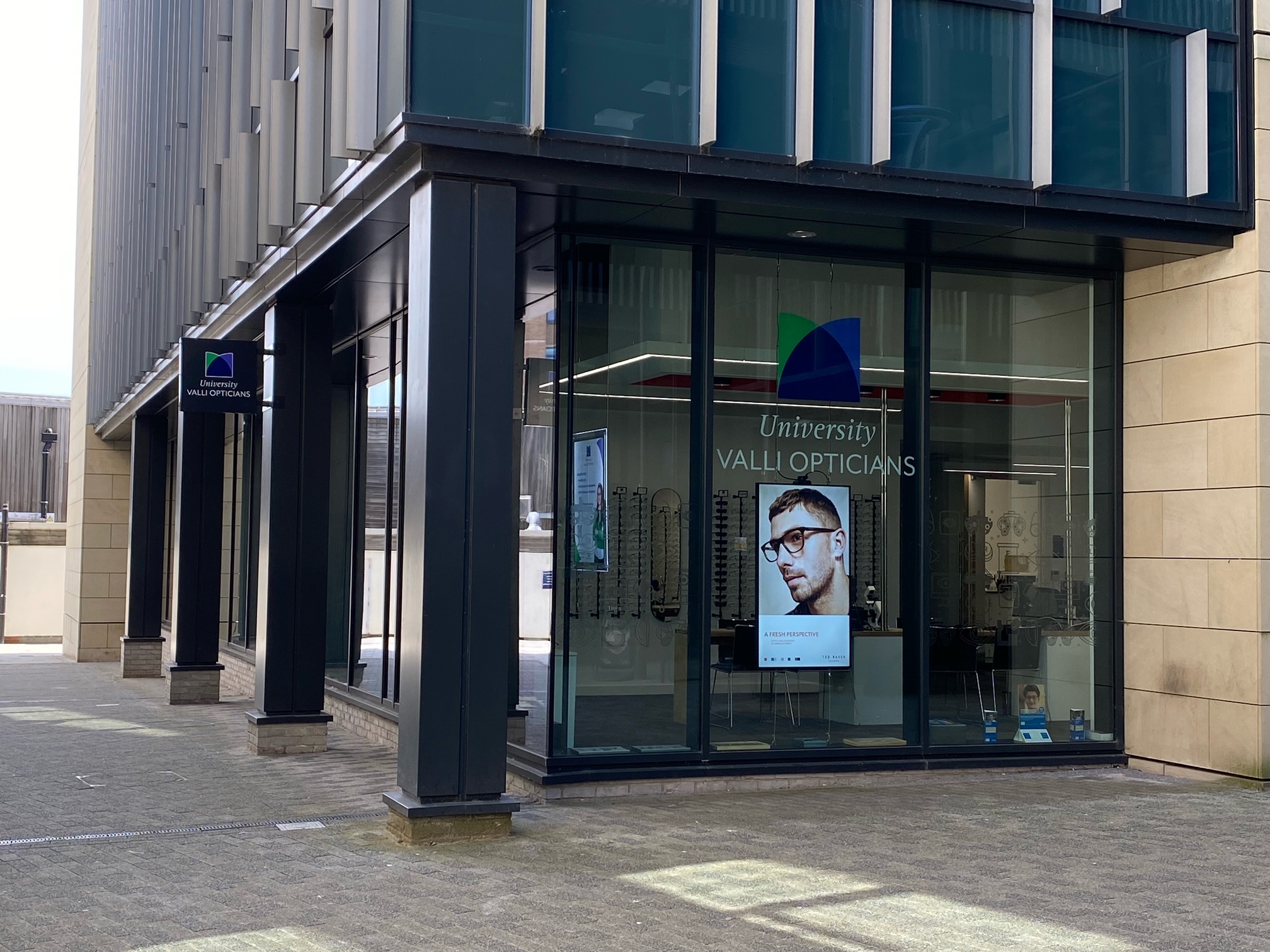 It's a UK first with an £18 million eye clinic which serves the Huddersfield community and provides an unparalleled experience for students.
University Valli Opticians is a unique partnership between the University of Huddersfield and locally-based independent chain Valli Opticians.
The practice, which offers all the services of a high street optician, is open to the public and is based on the University of Huddersfield campus and is conveniently located just opposite the Kingsgate Shopping Centre car park in the town centre of Huddersfield.
University Valli Opticians features an extensive suite of state-of-the-art computerised equipment for eye examinations and specialist vision assessments including imaging equipment.
Patients can choose from a range of contemporary spectacle frames and are provided with a full fitting and aftercare service.
Taking up the whole of the ground floor of the Joseph Priestley (East) Building, the new facility allows students to develop key clinical skills aligned with modern optometric practice in a real-life setting.  To read more, please follow this link.
To book an eye test at University Valli Opticians, please follow this link.