Valli Opticians is finalist in national award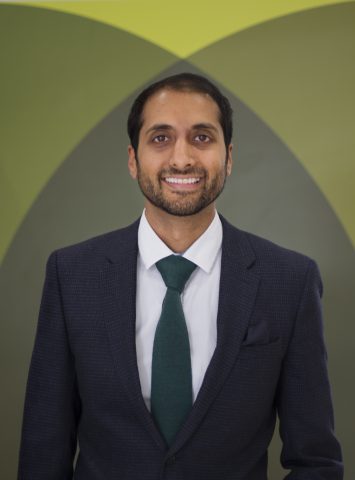 Pictured: Moin Valli, Managing Director of Valli Opticians
Huddersfield based Valli Opticians has been announced as a finalist in a national award which recognises excellence in family eye care.
The company is shortlisted for the Family Optician of the Year title, putting it among the top opticians in the country. The winner will be announced at the Optician Awards evening in March.
Moin Valli, Optometrist and Managing Director of Valli Opticians, said: "We're thrilled to be finalists for Family Optician of the Year. It is recognition of the importance we place on providing a high-quality service for patients of all ages and also in employing family values in the way we run our company.
"Valli Opticians is founded on patient loyalty with generations of the same family visiting year on year. The services we offer are tailored to the whole family, from Dry Eye Management Programmes and macular monitoring for older patients to free vision screening and eye health talks for school children. We also offer home visits for elderly patients who are no longer able to attend the practice and so every aspect of family eye care is looked after.
In August 2018 Valli Opticians launched its 'Children's Eye Health Matters' campaign. The first phase of the initiative saw the company calling for a greater emphasis on children's eye health to be included in the Personal Child Health Record (commonly known as the 'red book'). The second phase saw members of the Valli Opticians team delivering talks about eye health to over 4000 school children.
And in February this year Valli Opticians launched its 1000 Eye Challenge – an ambitious target of providing free vision screening for 1000 reception aged school children in Huddersfield and Hebden Bridge by July.
Moin added: "In some areas of the country children have a simple eye test, known as vision screening, when they start school which is paid for by their local authority. But this does not happen in all areas. When we discovered that children local to our practices in Huddersfield and Hebden Bridge were among those who do not routinely have their vision screened when they start school, we decided to do something about it. So, we have offered to go into our local schools, free of charge, and provide the service ourselves."
So far this year Valli Opticians has provided vision screening for over 200 children in local schools.
The Optician Awards 2019 is held in Birmingham on 30 March.