Valli Opticians MD appointed as vice chairman for visual impairment charity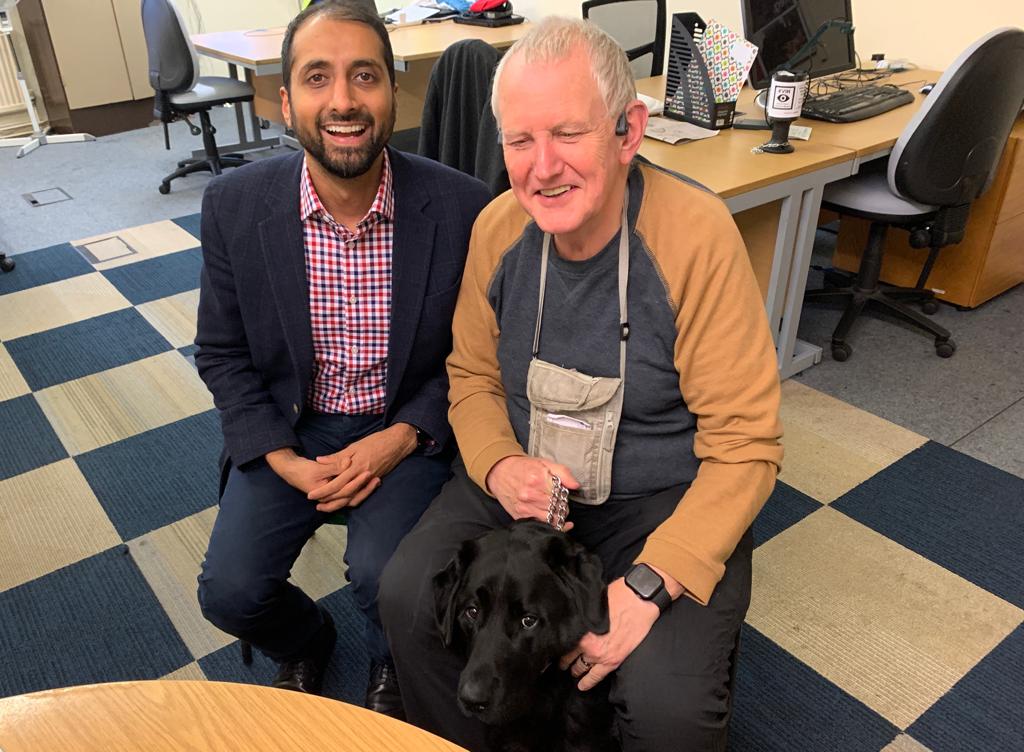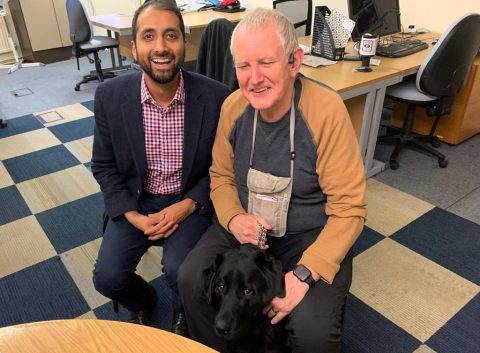 Photo: Moin Valli with David Quarmby (chairman of KVIN) and Reggie the guide dog.
The managing director of Valli Opticians has been appointed as the vice chairman of a visual impairment charity in Kirklees.
Moin Valli, founder of Valli Opticians, has assumed the role at Kirklees Visual Impairment Network (KVIN).
KVIN is a user-led organisation providing peer support to help people with visual impairments learn to effectively use and make the most of technology such as Amazon Alexa, Google Home and various apps for phones and tablets.
Moin said:
"I joined the board of trustees at KVIN three years ago because there was something about the charity that stood out. If you have a visual impairment there are certain technologies that can really enhance your life and I think it's fantastic that KVIN is helping to teach people how to use them. This is making a real and positive difference to people's lives.
"In my role as vice chairman, I will be supporting the charity to develop and implement a five-year business and marketing plan to support the opening of more drop-in clinics across Kirklees and beyond so more visually impaired people can benefit from KVIN's services."
David Quarmby, chairman at Kirklees Visual Impairment Network, added:
"We are still only touching the surface of reaching as many visually impaired people as we can. Our aim is to provide our peer support services near to where they live, providing an opportunity for them to benefit from what we have to offer."
In October, Valli Opticians raised over £6,000 for KVIN through the Valli Rally, a seven miles sponsored walk which involved more than 100 people, including KVIN users, between the optician's practices in Meltham, Honley and Almondbury.
Moin added:
"The Valli Rally was a huge success, raising a significant sum for KVIN. This highlights our company's commitment to focusing beyond simply generating a profit, but also making a positive contribution to the local communities in which we operate."