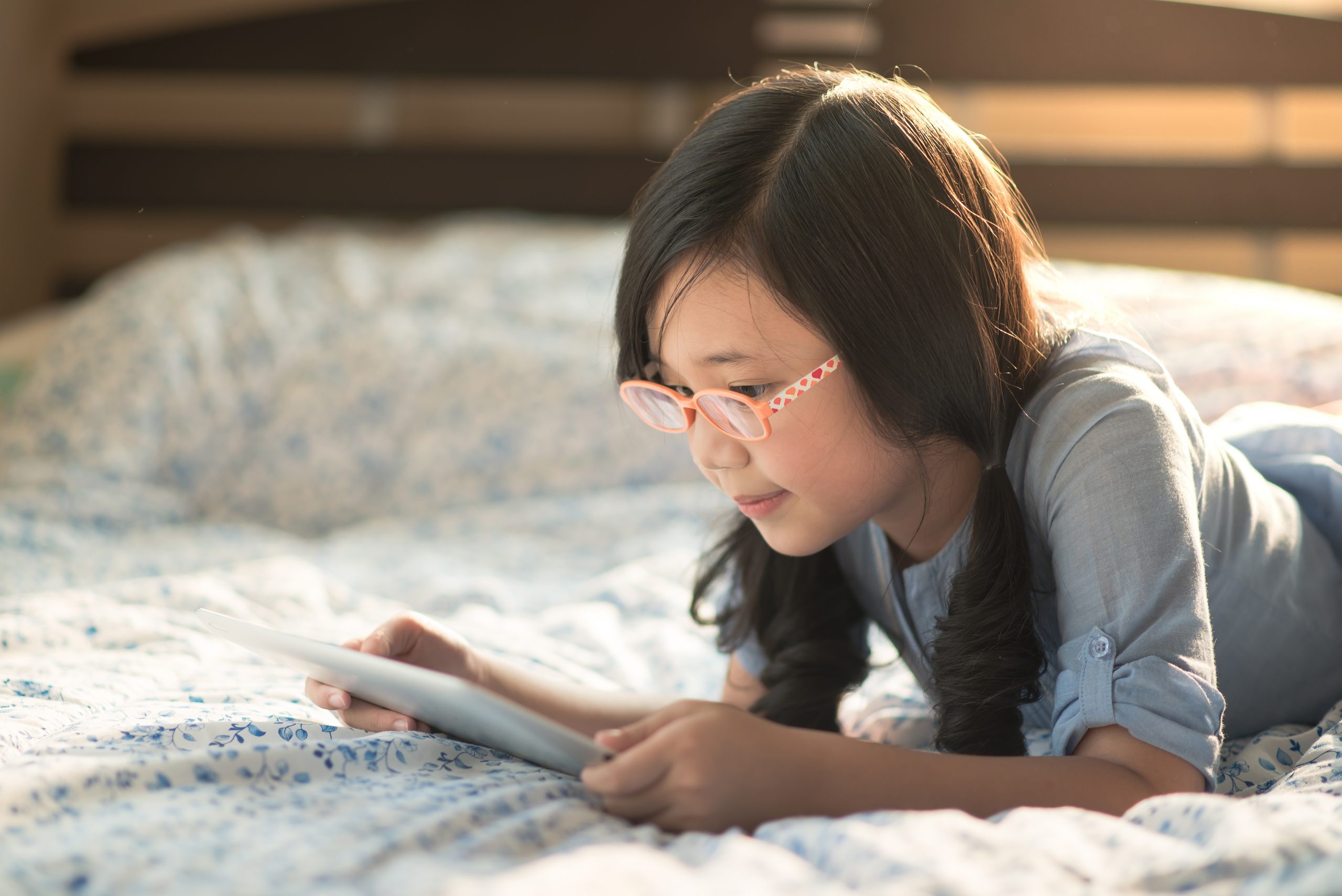 There is a general lack of awareness among parents of the importance of regular eye examinations for children from the age of four or five years old. 13% of school-aged children have an undiagnosed common sight problem that affects their learning and development.
Many parents are unaware that there is a window of opportunity to treat certain eye conditions. If the eye condition amblyopia (often referred to as lazy eye) is left undiagnosed and untreated, by the age of seven to eight years old, the chances of treating the condition successfully are significantly reduced.
There is no minimum age of when you can bring your child in for an eye test or glasses. If you have any concerns whatsoever, please get in touch with us now.
Caring For Children's Eye Health
At Valli we have always been passionate about caring for children's eyes. Our staff take their time to look after children, whether that is carrying out an eye test or contact lens assessment, or helping them choose a pair of glasses. We also specialise in prescribing precision tinted lenses for visual stress syndrome.
At Valli, we strive to make a difference and keep our local communities healthy by providing free school vision screening for hundreds of children every year.
NHS Optical Voucher for Children
Children under 16 are entitled to an eye test voucher which will cover the cost of a normal eye examination. If they require glasses, they are also entitled to a spectacle voucher which you can use to cover some or all of the cost of their glasses. If they damage or lose their glasses, don't worry. We can issue a further voucher that you can use to repair or replace their glasses. Our branch colleagues will be able to advise you on this further.
To book in for an eye test, click here.